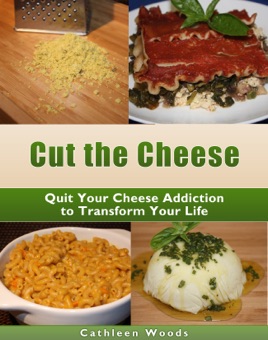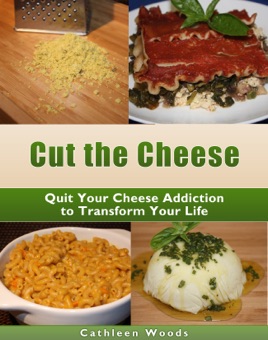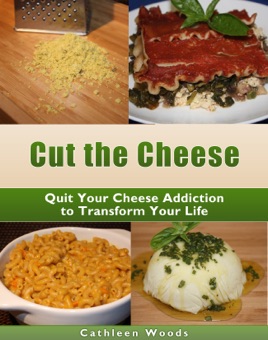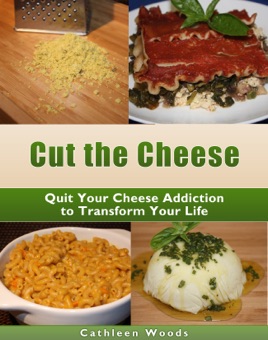 Cut the Cheese
Quit Your Cheese Addiction to Transform Your Life
Publisher Description
Cheese is extremely difficult to stop eating because the main protein in it, casein, actually works like the opiate morphine in our bodies. We crave it, we love it, and we think we cannot live with out cheese.

Most people think it would be fine to eat cheese for the rest of their lives because they know it's loaded with calcium and protein, and while they probably don't think it's health food, they think it's fine for their bodies. What they don't know is that cheese is actually linked to very serious illnesses like certain cancers, heart disease, diabetes, obesity, Parkinson's disease, multiple sclerosis, asthma, allergies, arthritis, and many others. Cheese is making us sick, fat, and lethargic.

Once you learn the tricks to quitting cheese, you'll lose weight, feel more energetic, and be free of the toxins that used to inhabit your body. Cut the Cheese is my guide to quitting cheese and feeling great.

Through my experience, I've developed some amazing substitutes for the cheesy dishes we all grew up loving. If you can learn to make your favorite cheese dishes without cheese, the next time we have a craving for something cheesy, you can throw a few things together and end up with an awesome substitute. My Top 12 Best Vegan Cheese Recipes include Grilled White Bean Quesadillas, Mushroom Spinach Lasagna, Perfect Vegan Parmesan Cheese, Nutritional Yeast Nacho Cheese Sauce, Kwik Mac-N-Cheese, Fancy Cashew Cheese for Crackers, Classic Grilled Cheese Sandwiches, Old-Fashioned Vegan Macaroni and Cheese, Broccoli and Cheddar Soup, Elegant French Onion Soup, Vegan Fondue, and NY Style Vegan Cheesecake.

The idea of having a cheese addiction may seem absurd, but once you read Cut the Cheese, you will see that most of us are in fact addicted to cheese, and you will can feel amazing and free without it as well.
More Books by Cathleen Woods
See All