The Housewife Assassin's Handbook
Book 1, The Housewife Assassin Series
Josie Brown
This book can be downloaded and read in Apple Books on your Mac or iOS device.
Description
Murder. Suspense. Sex. And some handy household tips.

Every desperate housewife would love an alias. Donna Stone has one, and it's government sanctioned. Oh sure, you need to be ruthless to take on Russian mafia bosses and terrorists set on destroying the world. But it takes real killer instincts to survive suburbia.
 "Josie Brown writes with all the secret, sex, money and scandal of an OK! Magazine cover…Truly entertaining reading." – Jackie Collins
" Josie Brown captures the highs and lows of love, lust and marriage. Loved it!" – Lisa Rinna
Screenshots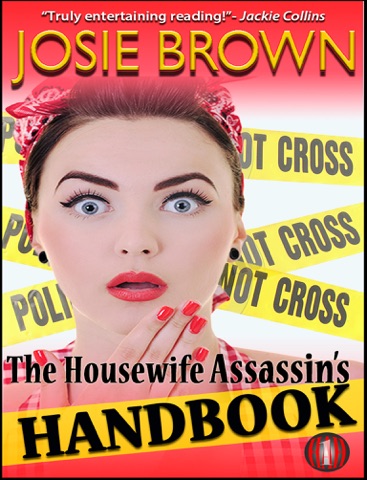 Customer Reviews
The Housewife Assassin's Handbook
I have been a big fan of Josie's from the beginning and this may be her best effort yet (hard to choose the best since I have immensely enjoyed them all). More twists and turns than the Giant Dipper on the Santa Cruz Boardwalk! Terrific depth of character development for a "novella". Great research in an area of intrigue - assassins. Who would have known. Does she write from experience? Donna Stone could save the world!

Only problem is, how long until Book 2: The Housewife Assassin's Guide to Gracious Killing?
Housewife Assassin's Handbook
I loved it! Fun, fast and furious! I hope there are more to come!
The Housewife Assassins Handbook
A lot of fun. Like the racy bits without too much detail. Interesting woman. Interesting life.
Other Books in This Series
View in iTunes
Free

Category:

Women Sleuths

Published:

May 12, 2011

Publisher:

Signal Press

Seller:

Josie Brown d b a Signal Press Books

Print Length:

184 Pages

Language:

English

Series:

Book 1, The Housewife Assassin Series