La taberna: Una libreta para el recuerdo
Víctor Fernández García & Silvia Gual
This book can be downloaded and read in iBooks on your Mac or iOS device.
Description
Joel ronda los treinta.  
Se siente atrapado en un punto vital que no parece reportarle demasiada felicidad. 
Su trastorno bipolar le ha arrastrado, más que acompañado, por buena parte de su camino.

Bien pronto creyó encontrar un bastón para subsanar la problemática maníacodepresiva.  
Desde que el alcohol llegó a su vida fue creciendo en protagonismo a medida que su salud mental abría de par en par las puertas del oscuro territorio de una mente que hierve en busca de claridad.

Una libreta siempre le acompaña.  
En ella, Joel plasma retazos de su mundo interior.  
Necesitado de paz, dará forma a un buen consejo encontrando el rastro de una misteriosa taberna.  
Será allí donde habrá de recrudecerse la batalla contra el trastorno, el alcohol y un monstruo.

Armado únicamente con un lápiz y las páginas de su libreta, perseguirá la estela de una salida a la autodestrucción que le consume cíclicamente, desde hace tanto tiempo que la oscuridad parece haber conquistado un lugar en el cual la tímida luz de un farolillo permanece, no obstante, encendida.
Screenshots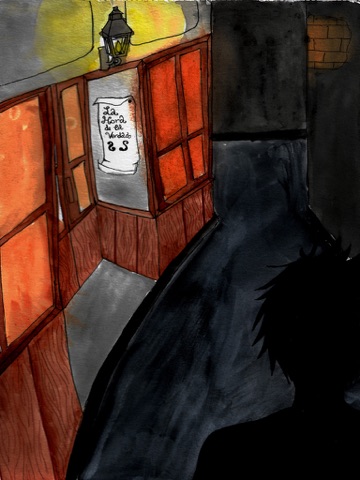 View in iTunes
$1.99

Category:

Psychology

Published:

Oct 18, 2016

Publisher:

IBooks Author

Seller:

Victor Fernandez Garcia

Print Length:

250 Pages

Language:

Spanish