The Magical Cat Ghee Vol.2
Bravery Will Save You
Daitaro Nishihara
This book can be downloaded and read in iBooks on your Mac or iOS device.
Description
THE MAGICAL CAT GHEE Vol.2 English version (include Story 4.5 & 6)

〜Bravery Will Save You〜

Story 4: A Village Divided 1

Ghee and Ciesta come upon a village in their pursuit 
of the strongest magician, Veno Veno. 

The village has been cursed by an awful spell that 
keeps lovers apart! 
As victims of the curse continue to
rise, a feud between two prestigious 
families flares up
amidst a village election.
Will the evil sneak up on Ghee and Ciesta? 

Story 5: A Village Divided 2

The key to unraveling Veno Veno's curse is found on the 
day of the village election! 
But! Villagers after the bounty for Ciesta, easily see through her disguise and give chase. 
While that's going on, Ghee ventures into a new, mysterious world in order to break the curse. 
With only a limited amount of time, will Ghee be able to come out ahead?!

Story 6: A Village Divided 3

Ghee ventures into a place beyond all imagination, where "reality" is what you make of it. 
At the same time, Ciesta continues to flee from villagers intent on capturing her. 
Will the tides turn for Ciesta and Ghee? Or will they have to give in to defeat?!

Author: Nishihara Daitaro

1971: Born in Hiroshima City, Hiroshima
1991: Honorable Mention, 8th Annual Jump Shonen Manga Award
2000: Honorable Mention, 46th Annual Shogakkan New Comer Award

Other Works: Kinniku Banzuke Side Story "Kaiketsu! Kongo-kun", 
Pokemon: Jirachi Wish Maker, Terra Renaissance I and II, 
Uematsu Electric1 "Chase Your Dreams" The Story of Tsutomu Uematsu

Main Characters

Ghee: 
Was once known as the greatest magician in the land, but has lost much of his power since being turned into a cat. He's set out to achieve one certain goal…

Ciesta:
A 15 year old girl who holds the world's last book of 
magic. She's chased after by those that want the book.

Picke:
A crow that's helping Ghee. Can speak with humans 
and can translate the language of cats.

Heine:
A strange knight who's following Ghee's group. He says he wants to become a great knight, but the truth of that is unknown. Is he a friend or enemy?

Prison Head Sirdeath:
The director of the unescapable Gel Sirdeath Prison. Imposes hard labor on the prisoners who have rebelled against the Country's philosophies. 

Kildeath:
Close advisor and number two to the King of Durhein. 
An ironfisted politician who's ordered a clampdown on citizens who support magicians and the use of magic and put out the order for the capture of Ghee's group.

Ufran:
Ghee's betrothed. Was turned into a cat before she could answer him about a wedding. Left with some farmers, she awaits Ghee's return.

Veno Veno:
A dark magician. Has brought misfortune to the world with curses and his devastating power. Hates the very existence of the world.

Bakshil:
A once talented magician who is now Veno Veno's footman after being turned into a cat.

King Al-Aktha:
The ruler of the country of beauty, Durhein. Once, a man of character who supported magic but, after a certain happening, he's clamped down on magic.
Screenshots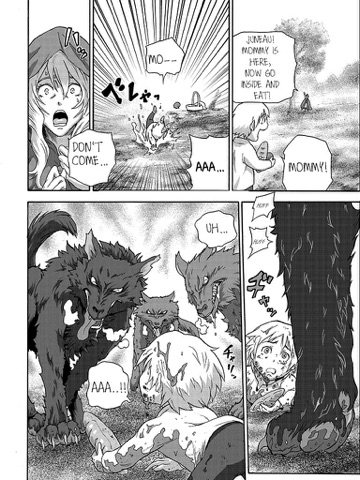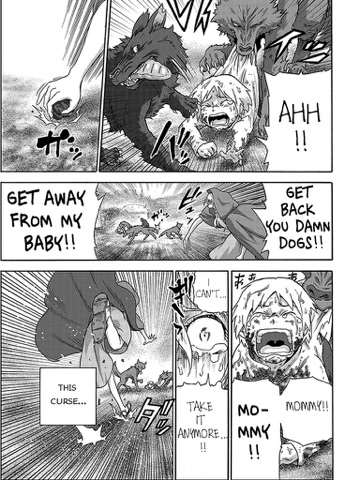 Customer Reviews
So addicting
Dear readers,
This is a five star series. I love the characters and anime. I get stuck into the books like I'm the girl. Its all about magic. The characters are A girl , A wizard who is know a cat and a crow. I just wish the books where a little longer...
First book I finished in 4 hours. Second book I finished in 2 hours. If you read it I hope you like it it's just amazing! I can't believe I am going onto the third book!
This is not recommended for kids under 11. There is some creepy anime. Also sad anime. But addicting too.
Hope you enjoy that amazingly awesomely friendly BOOK SERIES!!
View in iTunes
$2.99

Category:

Manga

Published:

Mar 11, 2013

Publisher:

STREN CO.,LTD.

Seller:

STREN CO.,LTD.

Print Length:

123 Pages

Language:

English
More by Daitaro Nishihara