A Joust of Knights (Book #16 in the Sorcerer's Ring)
Book 16, The Sorcerer's Ring
Morgan Rice
This book can be downloaded and read in iBooks on your Mac or iOS device.
Description
"THE SORCERER'S RING has all the ingredients for an instant success: plots, counterplots, mystery, valiant knights, and blossoming relationships replete with broken hearts, deception and betrayal. It will keep you entertained for hours, and will satisfy all ages. Recommended for the permanent library of all fantasy readers."
—Books and Movie Reviews, Roberto Mattos (regarding A Quest of Heroes)

"[An] entertaining epic fantasy."
—Kirkus Reviews (regarding A Quest of Heroes)

"The beginnings of something remarkable are there."
—San Francisco Book Review (regarding A Quest of Heroes)

A JOUST OF KNIGHTS is Book #16 in the Bestselling series THE SORCERER'S RING, which begins with A QUEST OF HEROES (book #1)!

In A JOUST OF KNIGHTS, Thorgrin and his brothers follow Guwayne's trail at sea, pursuing him to the Isle of Light. But as they reach the ravaged isle and the dying Ragon, all may be just too late.

Darius finds himself brought to the Empire capital, and to the greatest arena of them all. He is trained by a mysterious man who is determined to forge him into a warrior, and to help him survive the impossible. But the capital arena is unlike anything Darius has seen, and its formidable foes may be too intense for even he to conquer.

Gwendolyn is pulled into the heart of the family dynamics of the royal court of the Ridge, as the King and Queen beg her for a favor. On a quest to unearth secrets that can change the very future of the Ridge and save Thorgrin and Guwayne, Gwen is shocked by what she discovers as she digs too deep.

Erec and Alistair's bonds deepen as they sail further upriver, into the heart of the Empire, determined to find Volusia and save Gwendolyn—while Godfrey and his crew wreak havoc within Volusia, determined to avenge their friends. And Volusia herself learns what it means to rule the Empire, as she finds her precarious capital embattled from all sides.

With its sophisticated world-building and characterization, A JOUST OF KNIGHTS is an epic tale of friends and lovers, of rivals and suitors, of knights and dragons, of intrigues and political machinations, of coming of age, of broken hearts, of deception, ambition and betrayal. It is a tale of honor and courage, of fate and destiny, of sorcery. It is a fantasy that brings us into a world we will never forget, and which will appeal to all ages and genders. 

"A spirited fantasy ….Only the beginning of what promises to be an epic young adult series."
—Midwest Book Review (regarding A Quest of Heroes)

"A quick and easy read…you have to read what happens next and you don't want to put it down."
—FantasyOnline.net (regarding A Quest of Heroes)

"Action-packed …. Rice's writing is solid and the premise intriguing."
—Publishers Weekly (regarding A Quest of Heroes)
Screenshots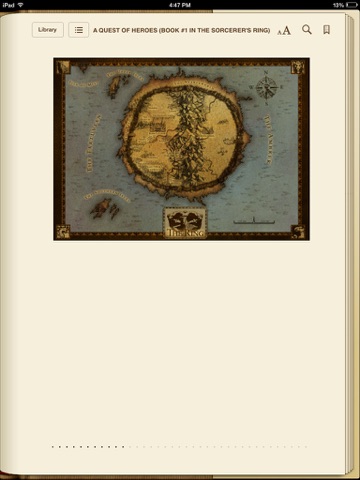 Customer Reviews
The Ring
Book 16 again you left me wanting more great job
Just no.
I think that for the first seven books, the series was amazing, each been left you wanting more, but ever since, I feel like Morgan Rice is mainly dragging the series out for money. How this could compare to Tolkein's - or even J.K. Rowlings - books, I can't see. By the twelfth book, I was just done. I haven't bought anymore until now. I think that the authors writing strategy is slowly unraveling. My advice would be to end the series.
#16 ?? Really ??
I couldn't finish the first book. Absolutely nothing original. Complete Game of Thrones ripoff!
If this is all that is required to be a successful writer & sell books, then I'm going to start writing.
Look for my new 463 volume story called Game of Twilight Sword Ancillary Abraham Lincoln Arsonjay!!!!!!!!!!!!!!!!!!!!!!!!!!!
Other Books in This Series
View in iTunes
$5.99

Category:

Fantasy

Published:

Sep 16, 2014

Publisher:

Morgan Rice

Seller:

Lukeman Literary Management

Print Length:

250 Pages

Language:

English

Series:

Book 16, The Sorcerer's Ring