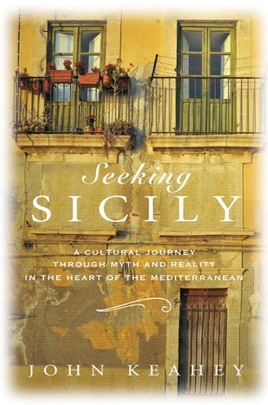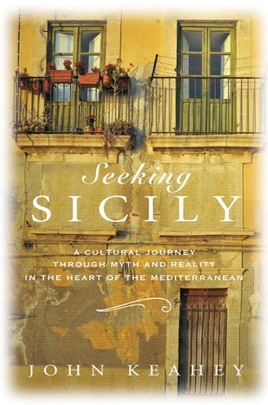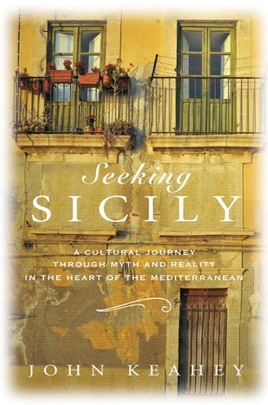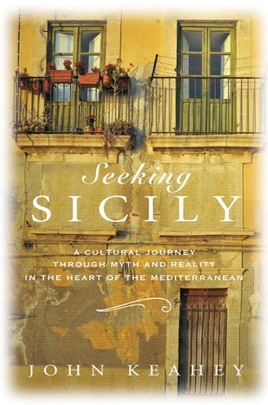 Seeking Sicily
A Cultural Journey Through Myth and Reality in the Heart of the Mediterranean
Publisher Description
"Keahey's exploration of this misunderstood island offers a much-needed look at a much-maligned land."—Paul Paolicelli, author of Under the Southern Sun

Sicily is the Mediterranean's largest and most mysterious island. Its people, for three thousand years under the thumb of one invader after another, hold tightly onto a culture so unique that they remain emotionally and culturally distinct, viewing themselves first as Sicilians, not Italians. Many of these islanders, carrying considerable DNA from Arab and Muslim ancestors who ruled for 250 years and integrated vast numbers of settlers from the continent just ninety miles to the south, say proudly that Sicily is located north of Africa, not south of Italy.

Seeking Sicily explores what lies behind the soul of the island's inhabitants. It touches on history, archaeology, food, the Mafia, and politics and looks to nineteenth- and twentieth-century Sicilian authors to plumb the islanders' so-called Sicilitudine. This "culture apart" is best exemplified by the writings of one of Sicily's greatest writers, Leonardo Sciascia. Seeking Sicily also looks to contemporary Sicilians who have never shaken off the influences of their forbearers, who believed in the ancient gods and goddesses.

Author John Keahey is not content to let images from the island's overly touristed villages carry the story. Starting in Palermo, he journeyed to such places as Arab-founded Scopello on the west coast, the Greek ruins of Selinunte on the southwest, and Sciascia's ancestral village of Racalmuto in the south, where he experienced unique, local festivals. He spent Easter Week in Enna at the island's center, witnessing surreal processions that date back to Spanish rule. And he learned about Sicilian cuisine in Spanish Baroque Noto and Greek Siracusa in the southeast, and met elderly, retired fishermen in the tiny east-coast fishing village of Aci Trezza, home of the mythical Cyclops and immortalized by Luchino Visconti's mid-1940s film masterpiece, La terra trema. He walked near the summit of Etna, Europe's largest and most active volcano, studied the mountain's role in creating this island, and looked out over the expanse of the Ionian Sea, marveling at the three millennia of myths and history that forged Sicily into what it is today.
PUBLISHERS WEEKLY
When travel writer Keahey first visited Sicily in 1986, he discovered that it hardly resembled the bucolic images of peasant men and women hauling huge piles of newly harvested grapes or of donkey carts carrying oversized milk cans. Disappointed, he began his search for the Sicily of an earlier era and found it in the pages of numerous 19th- and early 20th-century novelists and essayists. Seeking to understand better the richness of Sicilian culture and its 3,000-year history, Keahey visited Sicily four times between March 2009 and March 2010 to see the island in various seasons. He sets out to capture Sicily through conversations with islanders and by studying their writers and their myths. For example, Keahey weaves Giovanni Verga s short stories about the carts used to carry people on rough 19th-century roads with the story of Franco Bertolino, the last of the traditional Sicilian cart painters; Bertolino is at once nostalgic and resigned to this closing chapter of Sicilian history. Keahey ranges widely over topics from language and festivals to food and the Mafia. He points out that the Sicilian language has no future tense, surmising that was likely due to Sicilians having long been occupied by other empires and had no hope of having an independent future. Keahey s journey is a rich guide to the culture and history of Sicily.