Short-Tempered Melancholic and Other Stories
Arina Tanemura
This book is available for download with iBooks on your Mac or iOS device. Books can be read with iBooks on your Mac or iOS device.
Description
Short-Tempered MelancholicKajika Yamano is a female ninja whose job is to protect her family's legendary weapon. But when a boy she has a crush on tells her she should be more ladylike, she vows to give up all ninja deeds.This Love is Nonfiction Yuri sends her pen pal Ryo a picture of herself--but it's really of her best friend Karin, who is prettier than she is. Now Ryo wants to meet her, so she has no choice but to send Karin instead!Rainy Afternoons are for Romantic HeroinesMinori falls in love with Takato, a boy who shared his umbrella with her one rainy afternoon. Now she "forgets" her umbrella every time it rains in hopes of becoming closer to him.The Style of the Second Love Mana secretly likes her friend's boyfriend, but Nakamura, a younger boy, is determined to win Mana's heart.
From Publishers Weekly
Aug 18, 2008 –
According to this book, the four most romantic things a Japanese high school girl can hope for are walking home from school with her boyfriend, baking for said boyfriend, sharing an umbrella and going to the aquarium. All four are central to the stories of Short-Tempered Melancholic, a collection of short early works by Tanemura (Gentlemen's Alliance, Full Moon). The title story follows Kaijika, a ninja girl. Her love interest, Fujisaki, wants Kaijika to be more ladylike (and less ninjalike) while childhood friend Tanimoto is fine with Kaijika as is. In This Love Is Non-Fiction, a pair of pen pals exchange false pictures of themselves and then agree to meet on a date at the aquarium, employing their best friends' help. In Rainy Afternoons Are for Romantic Heroines, a girl realizes that by turning down her current crush the previous year, turning him bitter toward all girls. The Style of Second Love is Tanemura's inventive debut work about a girl in love with her best friend's boyfriend. Tanemura's work never lacks energy in pacing and layouts, but she occasionally reuses character designs across books. Despite the ninja on the cover, the bulk of the book is straightup romance, which is too bad, as Kaijika is an appealing protagonist.
Screenshots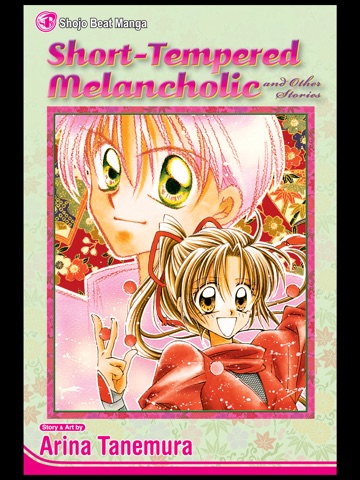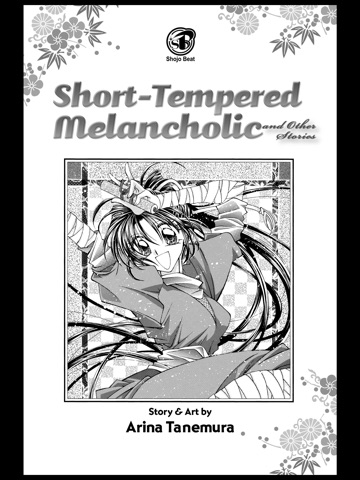 View in iTunes
$4.99

Category: Other
Published: Apr 16, 2012
Publisher: VIZ Media
Seller: VIZ Media, LLC
Print Length: 186 Pages
Language: English