South of the Big Four
Don Kurtz
This book can be downloaded and read in Apple Books on your Mac or iOS device.
Description
South of the Big Four is a gracefully told, arresting look at an America in which the center no longer holds, where a new kind of forgiveness and understanding must be found. In the tradition of A Thousand Acres and A Map of the World, the novel's sudden truths and lasting images transcend the daily lives of its Midwestern characters to create a penetrating, resonant story, made all the more remarkable because it is the author's debut.
From Publishers Weekly
May 29, 1995 –
In gracefully unencumbered prose that evokes isolation and loss, this first novel uses the story of two Indiana men in order to pay elegiac tribute to America's dwindling number of small farmers. At 30, narrator Arthur Conason chooses to live on the deserted property of his late father, a failed farmer, and work the fields for neighbor Gerry Maars. More successful than Arthur's dad was, the abrasive, resourceful Gerry displays a tenacity that Kurtz clearly means to be emblematic of people who are unable to loosen their ties to a way of life whose increasing hardships break both the heart and the wallet. Though the solitary Arthur keeps his distance from everyone, his relationship with Gerry deepens as he grows to see his employer as a surrogate father. Kurtz effectively portrays the rhythms and the socioeconomic facts of this threatened world, but he stumbles when addressing his characters' psychological or moral dilemmas. Their motivations remain unclear (e.g., we don't understand why Arthur drifts in and out of relationships with successive women, or why these women seek him out). But he does handle the novel's structure skillfully, seamlessly taking Arthur from the present to the past and back to the present as he struggles to come to terms with ``an ever more impatient world.''
Screenshots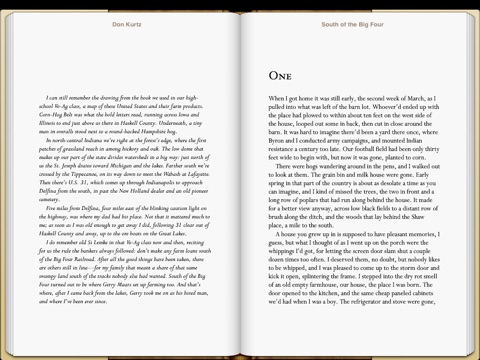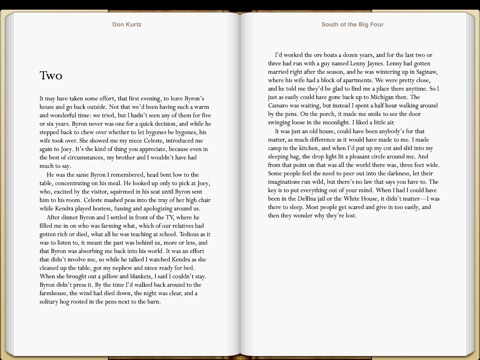 Customer Reviews
Great book!
Really got hooked into the characters, great story
What farming was like
A wonderful and I -sight ful story about farming as it changed from farmers with their own land to the big corporations owning all the land.
The struggle to get a crop planted and then waiting for harvest, year after year of hopes and hardships.
This story gives us a glimpse of what far life was.
View in iTunes
$9.99

Category: Fiction & Literature
Published: Mar 18, 2014
Publisher: Chronicle Books LLC
Seller: Chronicle Books LLC
Print Length: 288 Pages
Language: English