The Commencement Odyssey
Why We All Have a Stake in Transforming the American Workplace
Stephen Blair Venable
This book can be downloaded and read in iBooks on your Mac or iOS device.
Description
Every year, a new class of college graduates struggles to make the transition from the academic environment, which rewards merit and nurtures their idealism, to the purely pragmatic and deeply dysfunctional corporate workplace in which politics often determine one's fate. 

In <i>The Commencement Odyssey,</i> Stephen Blair Venable explores this epic shift through his richly informed examination of the transition from academia to the corporate world. Venable ably demonstrates that "[the corporate workplace] is fundamentally ill suited to the basic needs and characteristics of the human beings who inhabit it." As a result, the traditional hierarchical workplace has become the source of a myriad of destructive societal outcomes: (1) it is stifling the creativity and productivity of our workers, thus limiting corporate profitability and national economic growth; (2) it is driving a near epidemic of depression, anxiety, and other work-related illnesses among employees and thus contributing significantly to soaring healthcare expenditures; and (3) it is putting significant pressure on marriages and other personal relationships. Despite its outdated and distorted practices, the traditional corporate workplace remains the tail that wags the dog of American life.

Along with addressing the foundational causes of workplace dysfunction, Venable offers a step-by-step prescription for fixing the corporate workplace and bridging the gap between a productive life and a <i>good</i> life. 

Venable also makes a quite compelling case for giving college students the opportunity to critically consider the conflicts and perils of the modern workplace as a part of their post-secondary education. Therein, he introduces us to his concept of "Real World Studies." The addition of this crucial curriculum would enable students to make considerably more informed choices about the types of real world paths that are most likely to lead them to lives of meaning, value, and purpose. 

This pioneering book will be of interest to anyone who has a stake in ensuring a healthy and prosperous society.

STEPHEN BLAIR VENABLE, J.D., holds a B.A. in English literature from the University of Michigan, a law degree from the University of California at Berkeley, and has participated in the Executive Education Program at Dartmouth's Tuck School of Business. He is a management consultant, but he has also worked as a corporate attorney specializing in employment law, successfully owned and operated a $23 million business, and run a nonprofit organization. In 2010, he was a member of a congressional trade delegation to the Middle East. He lives in St. Paul, Minnesota.
Screenshots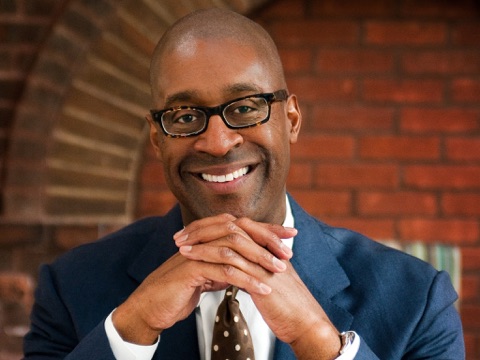 Customer Reviews
Great book
In The Commencement Odyssey, the author successfully manages to capture the profound disconnect between the academic environment, where students are prepared for the corporate workplace, and the actual realities of thriving (in every sense of the word) in the corporate workplace. The author not only paints a vivid picture of this disconnect, he offers practical ideas to transform the workplace to what it ought to be. This is a must read not only for graduates expecting to make a successful transition from academia to the corporate workplace, but for everyone who has a stake in the much needed workplace transformation. You will not be disappointed with this outstanding and relevant book. Share it with your teams and take one step forward in transforming the corporate workplace.
View in iTunes
$9.99

Category:

Careers

Published:

Jul 15, 2013

Publisher:

Surgo Books

Seller:

Stephen Blair Venable

Print Length:

156 Pages

Language:

English