The Life Eaters
David Brin & Scott Hampton
This book can be downloaded and read in iBooks on your Mac or iOS device.
Description
Imagine a world in which the Axis forces of World War II suddenly were propelled to victory over the Allies... prompted by aid from the ancient gods of Norse mythology! Welcome to the alternate reality of The Life Eaters, written by award-winning author David Brin with lush painted art by Scott Hampton.
From Publishers Weekly
Jan 05, 2004 –
In 1986, science fiction writer Brin (Startide Rising; The Kiln People) published a novella, "Thor Meets Captain America," an alternate-history story in which the Nazis win WWII by enlisting the aid of the Norse gods (except for Loki, who assists the American resistance). With an understandable title change, this graphic novel expands on that story and presents a sequel to it. There are lots of imaginative details here: battles between jet fighters and gigantic Norse birds; a submarine carrying a crew of mythological dwarfs; and some clever speculation on the way that history might have turned in the past 60 years (e.g., the "Khmer Bleu"?). But there's also a certain amount of heavy-handed preachiness: an inappropriately clunky vision of ash-induced global warming; a dreadfully sappy scene in which leaders of every religion put aside their differences to defend the planet; and a climactic scene in which a human is tempted by divine power that's straight out of a mid-1960s superhero comic. Fantasy artist Hampton is at his best when he gets to illustrate larger-than-life images (such as the gods or Yggdrasil, the World Tree or even the devastation of the Asian killing fields), if a bit less adept at the book's punch-'em-up action scenes and talking-heads sequences.
Screenshots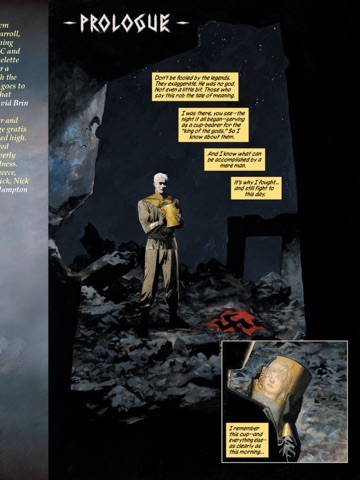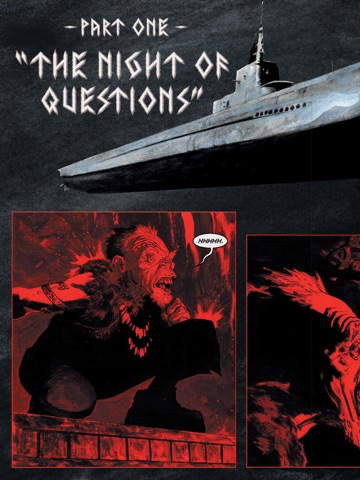 View in iTunes
$3.99

Category: Graphic Novels
Published: Feb 25, 2015
Publisher: IDW Publishing
Seller: Idea and Design Works, LLC
Print Length: 147 Pages
Language: English
More by David Brin & Scott Hampton