Zombie Fallout 4: The End Has Come and Gone
Book 4, Zombie Fallout
Mark Tufo
This book can be downloaded and read in iBooks on your Mac or iOS device.
Description
From Mike Talbot's journal:
"The End . . . has come and gone. This is the new beginning, the new world order and it sucks. 
So continues Mike's journey. Will he give up all that he is in a desperate bid to save his family and friends? 
Screenshots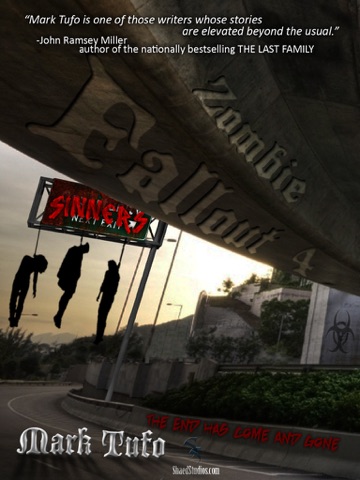 Customer Reviews
Wow
I was a little weary of where a few things were going but Mr. Tufo pulled them together really well. I have enjoyed all the books in the series and this was no exception. I was so drawn into this book that I stayed up late reading because I could not find a good place to stop. The way it is written it is like you are there a part of the group it pulls you in and you cannot wait to see what happens next. I am looking forward to the 5 and 6 installments of this series. If you enjoy Zombie books you will not be disappointed.
Zombie Fallout 4
Keeps getting better!
Delicious!
This is the best, most entertaining Zombie Series I've read to date AND the author throws in a vampire or two which is a different twist to the traditional zombie story. It's delicious (no pun intended). I love that there are 6 1/2 books in this series since I am enjoying the adventures of Mr. T but all good things must come to an end.
Other Books in This Series
View in iTunes
$4.99

Category:

Science Fiction

Published:

Sep 29, 2011

Publisher:

Mark Tufo

Seller:

Mark Tufo

Print Length:

432 Pages

Language:

English

Series:

Book 4, Zombie Fallout