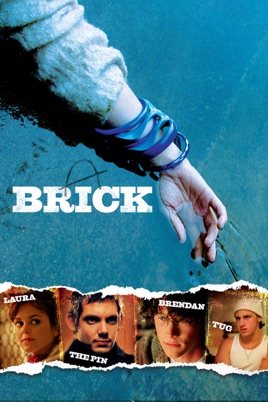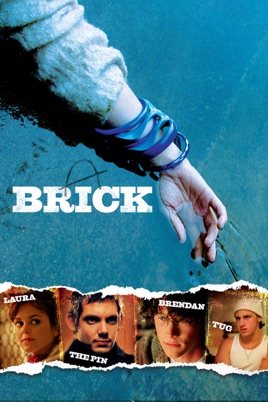 Brick
Brendan Frye is a loner, someone who knows all the angles but has chosen to stay on the outside. When the girl he loves turns up dead, he is determined to find the "who" and "why" and plunges into the dark and dangerous social strata of rich girl Laura, intimidating Tug, drug-addled Dode, seductive Kara, and the ominous Pin. But who can he really trust? These are the ingredients of Brick, a gritty and provocative thriller that critics describe as "a clever, twist-filled whodunit!" (Claudia Puig, USA Today)
Brendan Frye is a loner, someone who knows all the angles but has chosen to stay on the outside. When the girl he loves turns up dead, he is determined to find the "who" and "why" and plunges into the dark and dangerous social strata of rich girl Laura, intimidating Tug, drug-addled Dode, seductive Kara, and the ominous Pin. But who can he really trust? These are the ingredients of Brick, a gritty and provocative thriller that critics describe as "a clever, twist-filled whodunit!" (Claudia Puig, USA Today)
Ratings and Reviews
Average

7/10

Fresh

111

Rotten

29
Critics Consensus: This entertaining homage to noirs past has been slickly and compellingly updated to a contemporary high school setting.
Smart, stylized teen whodunit with violence and drugs.
Information
Studio

Focus Features

Genre

Released

Copyright

© 2005 Focus Features. All Rights Reserved.
Languages
Primary

English (United States) (Stereo, Dolby 5.1)
Accessibility
CC

Closed captions refer to subtitles in the available language with addition of relevant nondialogue information.