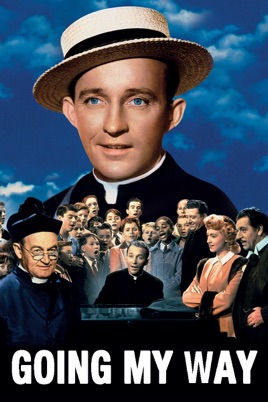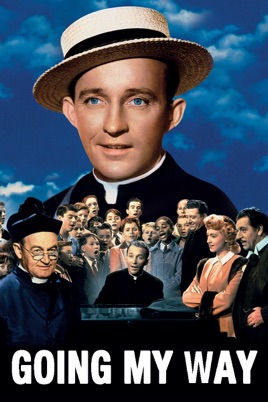 Going My Way
Winner of seven Academy Awards® including Best Picture and Best Director, the unforgettable classic Going My Way lights up the screen as it warms the heart. Best Actor winner Bing Crosby shines as Father O'Malley, a young priest new to an established but financially flailing parish. When his philosophies conflict with those of curmudgeonly Father Fitzgibbon (Best Supporting Actor winner Barry Fitzgerald), the result is a timeless story of patience, compromise and - just maybe - understanding. Featuring mesmerizing music including the Academy Award®-winning song "Swinging on a Star," Going My Way exemplifies the silver screen at its golden best! "****! Hard to resist!" (Leonard Maltin)

Winner of seven Academy Awards® including Best Picture and Best Director, the unforgettable classic Going My Way lights up the screen as it warms the heart. Best Actor winner Bing Crosby shines as Father O'Malley, a young priest new to an established but financially flailing parish. When his philosophies conflict with those of curmudgeonly Father Fitzgibbon (Best Supporting Actor winner Barry Fitzgerald), the result is a timeless story of patience, compromise and - just maybe - understanding. Featuring mesmerizing music including the Academy Award®-winning song "Swinging on a Star," Going My Way exemplifies the silver screen at its golden best! "****! Hard to resist!" (Leonard Maltin)

Ratings and Reviews
Critics Consensus: Bing Crosby and Barry Fitzgerald are eminently likable, and film is pleasantly sentimental, but Going My Way suffers from a surplus of sweetness.
Information
Studio

Universal Pictures

Genre

Released

Copyright

© 1944 Paramount Pictures, Inc. Renewed 1971 by EMKA. All Rights Reserved.
Languages
Primary

English (Stereo)
Accessibility
CC

Closed captions refer to subtitles in the available language with addition of relevant nondialogue information.