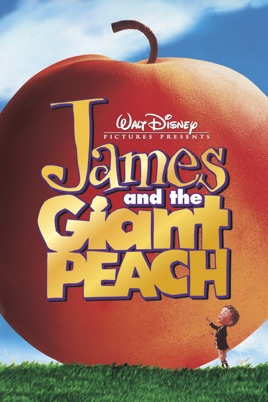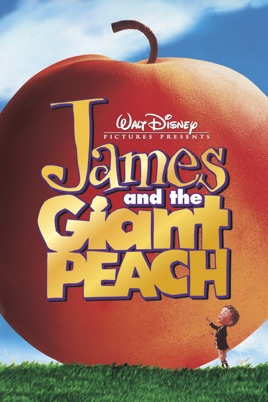 James and the Giant Peach
Common Sense Age

7+

Critics Consensus

91%
When young James spills some magic crocodile tongues, a giant peach grows as huge as a house. Climbing inside, he embarks on a thrilling and magical odyssey that only the creative team from "Tim Burton's The Nightmare Before Christmas" could bring you. Academy Award Nomination - Score
When young James spills some magic crocodile tongues, a giant peach grows as huge as a house. Climbing inside, he embarks on a thrilling and magical odyssey that only the creative team from "Tim Burton's The Nightmare Before Christmas" could bring you. Academy Award Nomination - Score
Ratings and Reviews
Critics Consensus: The arresting and dynamic visuals, offbeat details and light-as-air storytelling make James and the Giant Peach solid family entertainment.
Fabulous adaptation of Roald Dahl's classic book.
Information
Studio

Walt Disney Pictures

Genre

Released

Copyright

© 1996 Disney Enterprises, Inc., All Rights Reserved
Languages
Primary

English (Stereo, Dolby 5.1)

Additional

Cantonese (Subtitles), French (Subtitles, Stereo), Indonesian (Subtitles), Malay (Subtitles), Spanish (Subtitles, Stereo), Thai (Subtitles), Traditional Chinese (Subtitles), Vietnamese (Subtitles)
Accessibility
CC

Closed captions (CC) refer to subtitles in the available language with the addition of relevant non-dialogue information.