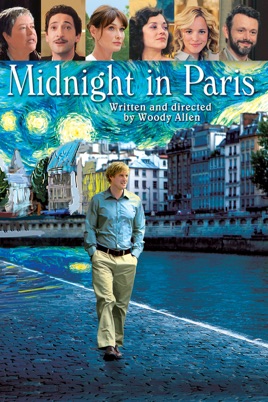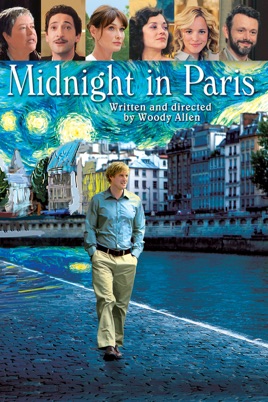 Midnight in Paris
This is a romantic comedy set in Paris about a family that goes there because of business, and two young people who are engaged to be married in the fall have experiences there that change their lives. It's about a young man's great love for a city, Paris, and the illusion people have that a life different from theirs would be much better. It stars Owen Wilson, Rachel McAdams, Marion Cotillard, Kathy Bates, and Carla Bruni among others. (Only 3.0 audio available per creative intent by the director)
This is a romantic comedy set in Paris about a family that goes there because of business, and two young people who are engaged to be married in the fall have experiences there that change their lives. It's about a young man's great love for a city, Paris, and the illusion people have that a life different from theirs would be much better. It stars Owen Wilson, Rachel McAdams, Marion Cotillard, Kathy Bates, and Carla Bruni among others. (Only 3.0 audio available per creative intent by the director)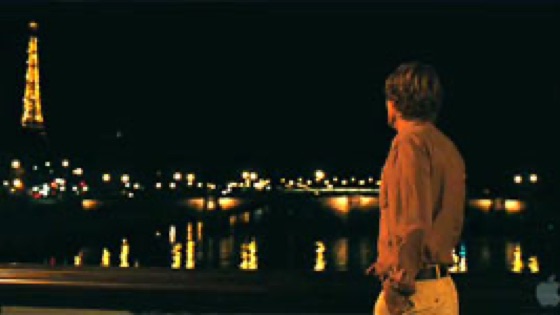 Ratings and Reviews
Average

7.8/10

Fresh

199

Rotten

15
Critics Consensus: It may not boast the depth of his classic films, but the sweetly sentimental Midnight in Paris is funny and charming enough to satisfy Woody Allen fans.
Jaunty romcom mines adult themes of marriage and career.
Information
Studio

Sony Pictures Classics

Genre

Released

Copyright

© 2011 Gravier Productions, Inc., Mediaproduccion S.L.U. and Versatil Cinema S.L. All Rights Reserved.
Languages
Primary

English (United States) (Stereo, Dolby 5.1)
Accessibility
CC

Closed captions refer to subtitles in the available language with addition of relevant nondialogue information.