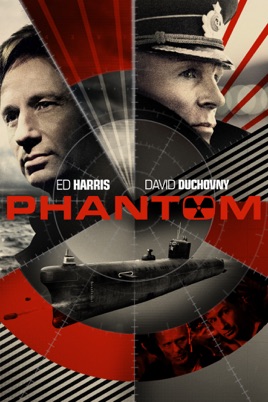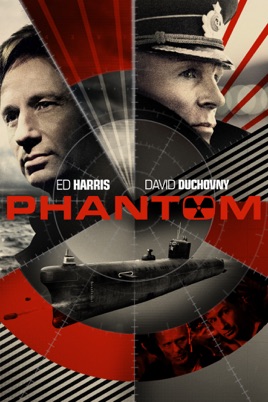 Phantom
Common Sense Age

15+

Critics Consensus

25%
On board a nuclear-armed Soviet submarine that has gone missing during the cold war, the battle-tested captain (Harris) and a rogue KGB agent (Duchovny) wage a life-and-death game of cat and mouse...with nuclear armageddon hanging in the balance. Starring four-time Academy Award® nominee Ed Harris, Golden Globe® winner David Duchovny (TV's The X-Files) and William Fitchner (Armageddon.)
On board a nuclear-armed Soviet submarine that has gone missing during the cold war, the battle-tested captain (Harris) and a rogue KGB agent (Duchovny) wage a life-and-death game of cat and mouse...with nuclear armageddon hanging in the balance. Starring four-time Academy Award® nominee Ed Harris, Golden Globe® winner David Duchovny (TV's The X-Files) and William Fitchner (Armageddon.)
Ratings and Reviews
Critics Consensus: A cast of solid actors do what they can to elevate the material, but Phantom's script is too clunky and devoid of tension to bear comparison to its thematic predecessors.
Taut, tense submarine drama is entertaining despite cliches.
Information
Studio

20th Century Fox

Genre

Released

Copyright

© 2013 RCR Media V LLC. All rights reserved.
Languages
Primary

English (Stereo, Dolby 5.1)

Additional

German (Subtitles), Portuguese (Subtitles), Spanish (Subtitles, Stereo)
Accessibility
CC

Closed captions (CC) refer to subtitles in the available language with the addition of relevant non-dialogue information.