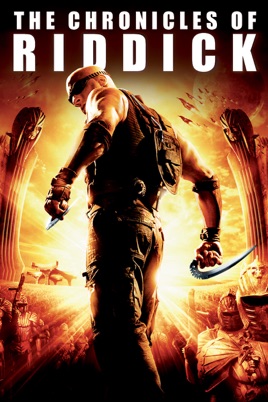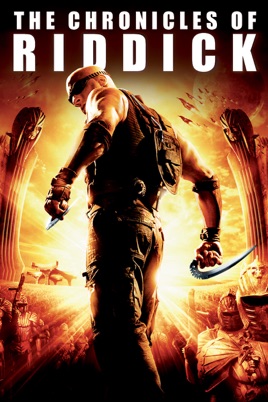 The Chronicles of Riddick
Vin Diesel (XXX, The Fast and the Furious) stars in this electrifying special-effects-fueled action spectacular! After years of outrunning ruthless bounty hunters, escaped convict Riddick suddenly finds himself caught between opposing forces in a fight for the future of the human race. Now, waging incredible battles on fantastic and deadly worlds, this lone, reluctant hero will emerge as humanity's champion - and the last hope for a universe on the edge of annihilation. Powered by groundbreaking visual effects and pulse-pounding, thrill-a-minute action, The Chronicles of Riddick is "a roller coaster ride that leaves you kicking and screaming for more!" (Hollywood Hotwire)
Vin Diesel (XXX, The Fast and the Furious) stars in this electrifying special-effects-fueled action spectacular! After years of outrunning ruthless bounty hunters, escaped convict Riddick suddenly finds himself caught between opposing forces in a fight for the future of the human race. Now, waging incredible battles on fantastic and deadly worlds, this lone, reluctant hero will emerge as humanity's champion - and the last hope for a universe on the edge of annihilation. Powered by groundbreaking visual effects and pulse-pounding, thrill-a-minute action, The Chronicles of Riddick is "a roller coaster ride that leaves you kicking and screaming for more!" (Hollywood Hotwire)
Ratings and Reviews
Critics Consensus: As an action movie, Riddick offers some thrills, but as a sequel to Pitch Black, it's a disappointment.
Very violent, brainless explosion movie.
Information
Studio

Universal Pictures

Genre

Released

Copyright

© 2004 Universal Studios. All Rights Reserved.
Languages
Primary

English (Stereo, Dolby 5.1)
Accessibility
CC

Closed captions refer to subtitles in the available language with addition of relevant nondialogue information.