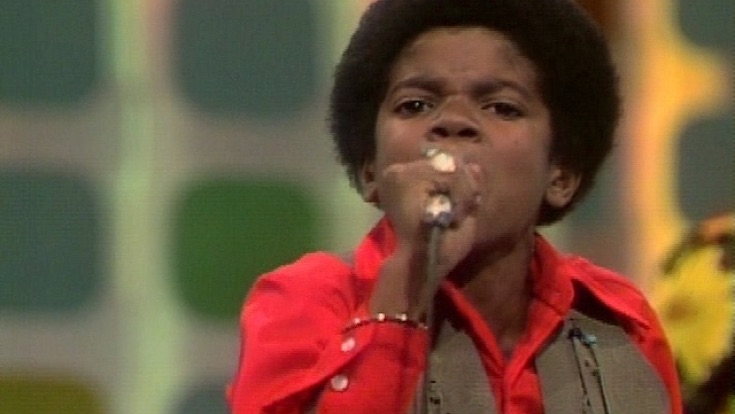 Ratings and Reviews
Starving Fanatic
There is NOTHING this entertainer did musically that I don't want to have on video! iTunes, can you make that happen?! I'd like the see the FULL ghost video/mini-movie on here, Say, Say, Say, Blame It On the Boogie, 2300 Jackson Street and so many others that you don't have here. Don't let VH-1, TV One and MTV have all the good stuff! I want it on my iPod! Help us out!
A gifted human
Michael Jackson is the result of a very gifted human with a lot of passion and confidence of what he really wanted.When you look deep inside you,and find your real talent you become a person like Michael. The only difference is that he always knew who he was. I will miss you so much Michael! It' wont easy to find a creative and magical artist like you. God Bless You and thank you very much for the talent that you gave us.
Get MOTOWN 25!
iTunes...please get Michael Jackon's Motown 25 performance on here! I truly believe that as soon as people hear that it is available to buy on iTunes, it will be the #1 purchased music video...at least for a couple of days!

Seriously, I think it's a great idea that iTunes is now finally putting up live performances. So why not put the performance that changed pop culture, Michael Jackson's career, and most importantly....the first time we ever saw THE MOONWALK on iTunes?
About Jackson 5
The Jackson 5 were one of the biggest phenomenons in pop music during the early '70s, and the last great group to come out of the Motown hitmaking machine before Marvin Gaye and Stevie Wonder shifted the label's focus to more individual visions. The Jackson 5's infectious brand of funky pop-soul was a definite departure from the typically smooth, elegant Motown sound, as befitting the group's youth and the dawn of a new decade. That youth, coupled with the merchandising juggernaut that sprang up behind them, inevitably got them tagged a bubblegum group. But they were far more talented musically than that label would suggest, especially lead singer Michael, and their material, while sunny and upbeat, didn't pander to its audience. Solo careers and overexposure gradually weakened the Jackson 5, but their best music still holds up surprisingly well as some of the most vibrant mainstream pop/R&B of its era.

Originally, the Jackson 5 were composed of brothers Jackie (born Sigmund Jackson, May 4, 1951), Tito (guitar, born Toriano Jackson, October 15, 1953), Jermaine (bass, lead vocals, born December 11, 1954), Marlon (born March 12, 1957), and Michael (lead vocals, born August 29, 1958). By all accounts, the Jackson family's upbringing in Gary, IN, was strict; their mother Katherine was a devout Jehovah's Witness, and their father Joe was a stern, temperamental disciplinarian. Allowed few outside interests, the boys gravitated to music, which was in their blood -- prior to his job as a crane operator for a steel company, Joe had played guitar in an R&B group called the Falcons (not the same group that launched Wilson Pickett's career). One night, Joe discovered that Jackie, Tito, and Jermaine had been playing his treasured old guitar without permission; though initially furious, he quickly discovered that his sons had genuine talent, and began to conceive of a family singing group that might eventually get them out of their tough working-class life in Gary. The eldest three sons began performing around the area together in 1962, teamed with two cousins (Johnny Jackson and Ronnie Rancifer), who were replaced by Marlon and five-year-old Michael. Supervised by Joe, who became their manager and began working only part-time, the group practiced and rehearsed often, and improved as dancers, singers, and instrumentalists at a rapid rate. In particular, Michael proved himself a dynamic performer, soon replacing Jermaine as the featured lead vocalist, and establishing himself as a nimble dancer able to mimic talents like James Brown. At first, the group was known as Ripples & Waves Plus Michael, then the Jackson Brothers, and finally the Jackson 5.

In 1966, the Jackson 5 won an important local talent competition with a Michael-led rendition of the Temptations' "My Girl." Their father, who had been chauffeuring them to out-of-state performances, also booked their first paid professional gigs that year. In 1967, the group won an amateur talent competition at Harlem's legendary Apollo Theater, where they earned an influential fan in Gladys Knight (probably the first person to recommend the group to Motown). At the end of the year, the Jackson 5 made their first studio recordings for the small Gary-based Steeltown label, and their single "Big Boy" became something of a local hit. Championed again to Motown by Bobby Taylor, a member of the Vancouvers who'd seen the group in Chicago, and Diana Ross, the Jackson 5 finally got a chance to audition for the label in the summer of 1968. Desperately needing new blood, an impressed Berry Gordy signed the group and flew them out to his new headquarters in Los Angeles, where he and his assistants groomed them to be the label's next breakout stars. Having lost his famed Holland-Dozier-Holland songwriting team, Gordy formed a new partnership with Freddie Perren, Fonce Mizell, and Deke Richards dubbed the Corporation, which set about crafting material for the group.

In August 1969, shortly before Michael turned 11, the Jackson 5 opened for Diana Ross at the L.A. Forum, and in December, they issued their debut album, Diana Ross Presents the Jackson 5. On October 7, 1969, the Jackson 5 released their first single, "I Want You Back," a Corporation composition that had originally been intended for Gladys Knight. It was an instant smash, hitting number one on both the pop and R&B charts. So did their next two singles, "ABC" and "The Love You Save" (both from their second album, ABC), which solidified the group's so-called bubblegum-soul sound and certified them as pop sensations. Third Album was released before year's end, spawning the hit ballad "I'll Be There," which not only proved that the group (and lead singer Michael) were more mature and versatile than their bright, bouncy initial singles let on, but also made them the first group in pop history to have their first four singles hit number one. It also became the best-selling single in Motown history, spending a stellar five weeks at number one. And it had still been less than a year since the group's national debut.

A virtual Jackson 5 cottage industry sprang up in the wake of their success, producing everything from dolls to a cartoon show on -- what else? -- the ABC network (during the summer of 1971). Younger and younger listeners were brought into the fold, adding to an already broad appeal that transcended color lines, and the record label that once billed itself as "the Sound of Young America" could once again lay legitimate claim to the title. Meanwhile, following their four straight number ones, the Jackson 5 opened 1971 with a pair of number two hits, "Mama's Pearl" and the ballad "Never Can Say Goodbye"; "Maybe Tomorrow" was their first single not to make the pop Top Ten, though it still reached the R&B Top Five. That year, Motown executives began grooming Michael and Jermaine for solo careers that would run concurrently with the Jackson 5. Michael was the first to debut on his own (toward the end of 1971), and was an instant success; his first two singles, "Got to Be There" and "Rockin' Robin," both made the Top Five, and later in 1972 he scored his first pop number one with "Ben." Jermaine debuted at the end of 1972, and his first single, "Daddy's Home," reached the Top Ten, though the follow-ups didn't sustain the momentum as well as Michael.

In the meantime, the fantastically hyped Jackson 5 craze was beginning to cool down. Their prolific LP release schedule slowed a bit, and while their singles continued to perform reliably well on the R&B charts, they were no longer a sure-fire bet for the pop Top Ten. After a relatively lengthy drought, the Jackson 5 scored what would be their last major smash for Motown, the 1974 number two hit "Dancing Machine," a nod to the emerging sound of disco (it also topped the R&B charts). The group's frustrations with Motown had been building -- not only did the label seem less interested in their career, but they still refused to allow the Jacksons to write or choose their own material, or play their own instruments on their records. Finally, in early 1976, they left Motown to sign with Epic. When the legal battles finally ended, Motown won a breach-of-contract settlement and retained rights to the Jackson 5 name, forcing the group to become the Jacksons. They also lost Jermaine, whose marriage to Berry Gordy's daughter Hazel made it extremely impractical for him to join his brothers. He was replaced by younger brother Randy (born Steven Randall Jackson, October 29, 1961), who had been appearing (unofficially) with the group as a percussionist for some time.

The Jacksons' first few records on Epic were somewhat erratic affairs produced by Philly soul legends Gamble & Huff. However, the group truly assumed control over their music and hit full stride on 1978's Destiny, which most regard as the strongest studio LP the Jacksons recorded together in any incarnation. Destiny was self-produced and largely self-written, and its success helped encourage Michael to return to solo work. 1979's brilliant Off the Wall made him a star in his own right, signifying his arrival as a mature adult artist, but he remained with his brothers for the time being, helping them record a Grammy-nominated follow-up to Destiny in 1980's Triumph. The staggering success of Michael's next solo album, Thriller, signaled the beginning of the end for the Jacksons, but not quite yet; Jermaine rejoined the group for 1984's Victory, the only album to feature all six brothers. The single "State of Shock," which featured guest vocalist Mick Jagger, hit number three that year, and the group's ensuing tour was a blockbuster success, despite expensive (for the time) ticket prices. Michael and Marlon both left the Jacksons, the latter trying out an unsuccessful solo career; Randy, Tito, and Jackie appeared as the Jacksons on the soundtrack of Burglar, and subsequently became highly regarded session musicians. The Jacksons reconvened in 1989 for the album 2300 Jackson Street, which featured every Jackson sibling save LaToya on the title cut. However, it wasn't as successful as hoped, and to date there have been no further reunions on record. In 1997, the Jackson 5 were inducted into the Rock & Roll Hall of Fame. ~ Steve Huey
ORIGIN

Gary, IN

GENRE

FORMED

1966