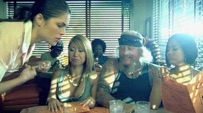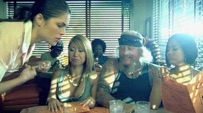 Love Is Gone (Fred Rister & Joachim Garraud Remix)
℗ 2007 Ultra Records, Inc.

$1.99
mads
weird.thats all i have to say.
David Guetta est LE mieux!
Cette chanson est mon favori!!!! La video est tres amusant, mais c'est un peu bizarre aussi....mais ca c'est pourqoui je l'aime!!!! Il faut le voir! Il faut l'acheter!!!!
love it! merci!
What an entertaining, upbeat and ingenius song and video with unbridled wit, humour and talent!
About David Guetta
French electronic music producer David Guetta belongs to the sparkling wave of DJs who combined Daft Punk's sleek house music with a pinch of electroclash's punch. Guetta had been DJ'ing around France playing popular tunes, but his brain was particularly rewired in 1987 when he heard a Farley Jackmaster Funk track on French radio. He taped the track, brought a copy to a gig, and promptly cleared the floor with it during one of his own sets. Things loosened up a year later when acid house came to France and Guetta successfully promoted his own club nights. It was during one of those nights in 1992 that he met Robert Owens, a Chicago-based house legend who was touring across Europe at the time. Guetta played Owens some of his own tracks, and Owens picked one he liked enough to sing over. The result was "Up and Away," a minor hit that lurked in garage DJ crates for the next four years.

Guetta's carefree attitude -- that he only produces good music while he's having casual fun -- kept the DJ from releasing anything until 2001's "Just a Little More Love." The track featured American gospel singer Chris Willis, who met Guetta while on vacation in France. Another slow burner, "Just a Little More Love," kept popping up in sets for the next two years, first in an electro version and later in a pumped-up Wally Lopez remix. During this time, Guetta snuck out a bootleg remix of David Bowie's "Heroes," retitled "Just for One Day." Bowie gave the go-ahead to release the track officially, and Guetta soon had a massive hit on his hands. Guetta featured the liberated boot on his first mix CD, Fuck Me I'm Famous, named after Guetta's successful Ibiza-based party.

The fun-loving slacker DJ finally got around to releasing a collection of his own productions in 2004, Just a Little More Love on Astralwerks. Guetta Blaster arrived that same year, followed by Poplife in 2007. Chris Willis sang lead vocals on the latter album, which spun off multiple dance singles in multiple countries. Fuck Me I'm Famous: International, Vol. 2 was then released in July 2008, giving listeners a taste of the stylish sounds that orchestrated Guetta's summer club events in Ibiza. A year later he released One Love, a platinum-selling album featuring the singles "When Love Takes Over" with Kelly Rowland, "Sexy Bitch" with Akon, and "Gettin' Over" with Chris Willis.

In 2010, Guetta received five nominations at the 52nd Grammy Awards, two of them related to the One Love album and the other three for his work on the Black Eyed Peas' massive worldwide hit "I Gotta Feeling." That same year, One Love was reissued as One More Love, featuring a bonus disc of remixes and new tracks. A superstar guest list -- featuring Akon, Lil Wayne, Flo Rida, Usher, Chris Brown, and others -- would figure into his 2011 release, Nothing But the Beat, but this time the DJ's songwriting was inspired by dramatic rock bands like Coldplay. In 2014, Guetta released three singles on his own Jack Back label, all of which were rounded up on that year's Lovers on the Sun EP. Later that year Guetta released his sixth studio album, Listen. Perhaps as a reaction to inadvertently finding himself a sort of unofficial godfather to the burgeoning EDM movement, the album saw him branching out of his electro-house comfort zone, experimenting with elements of hip-hop, alternative rock, R&B, and acoustic instrumentation, and featuring guest artists as diverse as Nicki Minaj, Emeli Sandé, Sia, the Script, and Ladysmith Black Mambazo. In 2015, the LP was reissued as Listen Again with new songs and remixes added to the track list, including "Bang My Head" featuring Fetty Wap and Sia.

Over the next few years, Guetta would issue a continuous stream of singles. In 2016, notable releases included the official UEFA Euro anthem "This One's for You" featuring Zara Larsson, which topped the charts in France, Germany, and Switzerland; "Shed a Light" with Robin Schulz and Cheat Codes; and "No Worries" with Disciples. The following year, Guetta issued a handful of additional collaborations with Nicki Minaj and Lil Wayne ("Light My Body Up"), Afrojack ("Another Life"), Justin Bieber (the platinum "2U"), Kiiara ("Complicated"), and Charli XCX and French Montana ("Dirty Sexy Money"). ~ David Jeffries
ORIGIN

Paris, France

GENRE

BORN

November 7, 1967