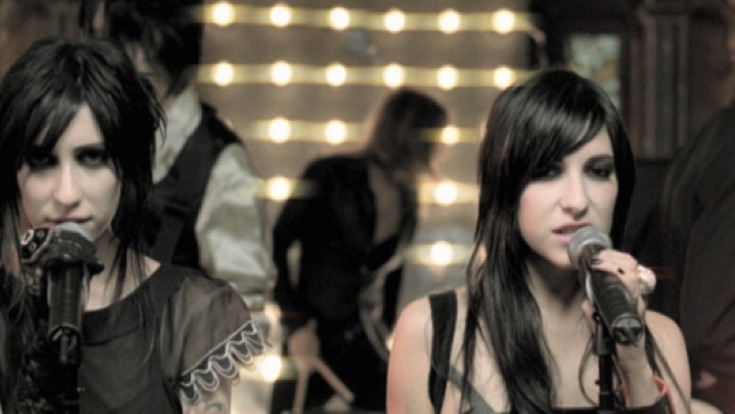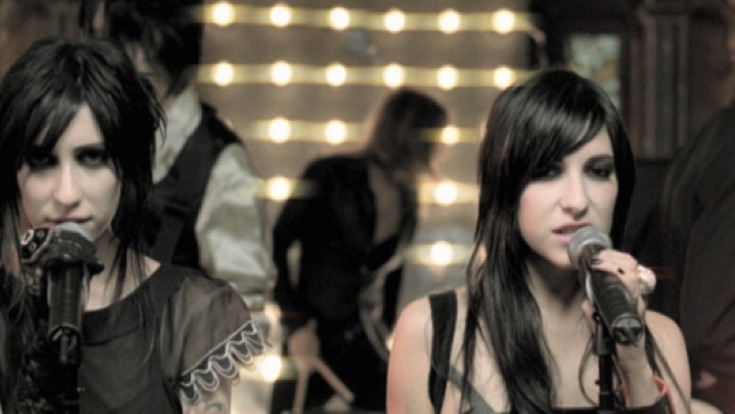 Untouched
℗ 2007 Sire Records for the U.S. and WEA International Inc. for the world outside the U.S. Marketed by Warner Bros. Records Inc., A Warner Music Group Company.

$1.99
Ratings and Reviews
Not too Bad
It was actually pretty good! I really like this song and the video was pretty fun and exciting!
MY FAVORITE VIDEO EVER
This is my favorite music video ever!!!!
Lovin The Veronicas
The Veronicas are a great girls. This video is good and I LOVE the song soooooooooooo much I listened to it a million times today. I don`t know why there is only three people that commented on the video......................
About The Veronicas
The Veronicas hail from Brisbane, Australia, where twin sisters Jess and Lisa Origliasso began working in show business at the age of five. Born on Christmas Day in 1984, Jess and Lisa first performed as the Origliasso Twins, and their appearances at awards shows and sporting events drew the attention of agents and talent agencies. As teenagers, the twins released three teen pop albums under the name Lisa & Jessica, and they began making forays into TV after landing recurring roles in the Australian children's series Cybergirl. After Jess received a guitar as a birthday present in 2002, though, the girls started devoting more time to songwriting, gradually transforming their sound from pop to alternative rock in the process.

With the help of two friends, the Origliasso twins formed a band, Teal, and released "Baby It's Over," a hooky single that made the twins sought-after songwriters. After honing their chops by working with several different collaborators, the Origliassos signed a publishing deal and began contributing songs to a number of performers, including Australian Idol winner Casey Donovan, Japanese pop singer Miz, and the Russian group t.A.T.u. The girls were now focused on becoming internationally successful in their own right, and they moved to Los Angeles to try their hand in America. After changing their name to the Veronicas and turning 20 years old, they landed a deal with Sire, an offshoot of Warner Bros. Records.

Sire released the Veronicas' full-length debut, The Secret Life Of..., in 2005. Although an international release followed in early 2006, the album fared best in Australia, where it generated three Top Ten singles and eventually went quadruple platinum. Hook Me Up followed in 2007, featuring a new wave-inspired sound and, once again, going multi-platinum in Australia. The girls toured in support of both albums and documented one of their jaunts with a live album, Revenge Is Sweeter Tour, in early 2010.

The Veronicas started working on their third album in January 2010, and after two years they were set to release the record in 2012. Lead single "Lolita" didn't perform well and Warner decided to push the release of the record into 2013. During the final stages of completing the record, the Veronicas continued to have troubles with their record company, culminating in a split from the label in October 2013. The duo then signed with Sony Music, releasing "Did You Miss Me?" in March of that year. Another single, called "You Ruin Me," showed up in the fall before the group's eponymous third album saw release in November; it received a U.S. release in the spring of 2015. ~ David Jeffries
ORIGIN

Brisbane, Queensland, Australia

GENRE