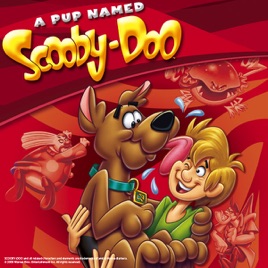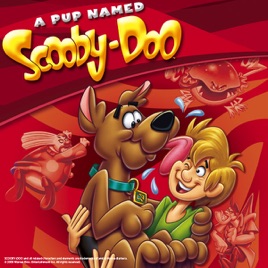 A Pup Named Scooby-Doo, Season 2
Description
Ever wondered what Scooby-Doo was like as a puppy? Find out with A Pup Named Scooby-Doo! Join this lovable scaredy cat (er, pup), voiced by Don Messick, on countless adventures with Shaggy (voiced by Casey Kasem), Daphne, Velma, Freddy, and the rest of the kids.

Whether solving kid-size mysteries, goofing off, or trying — unsuccessfully — to avoid ghouls, ghosts, and goblins, this is one pup who will keep you on your toes. In "Return of Commander Cool," Shaggy believes he actually is his comic-book hero, Commander Cool. What's Scooby have to say about that? Then there's "The Spirit of Rock and Roll," where the gang discovers the ghost of a singer who can't stand anyone else singing his songs. In "Dog Gone Scooby," Scooby runs away from home when no one will play with him — but when he tries to find his way back, he gets lost! Will he make it home? And what could possibly make Scooby and Shaggy eat 462 boxes of cereal? You'll find out with "Terror, Thy Name Is Zombo."
SCOOBY DOO and all related characters and elements are trademarks of and © Hanna-Barbera. © Warner Bros. Entertainment Inc. All Rights Reserved.