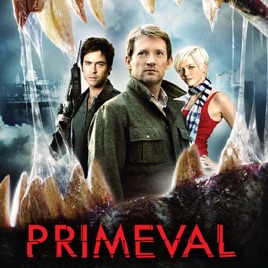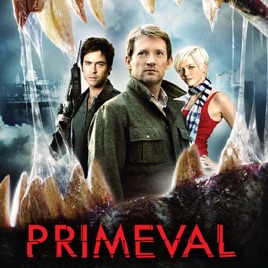 Primeval, Season 1 / Season 2
Description
Please note: Seasons 1 and 2 of this popular U.K. import air as one complete season in the U.S.

The past and present collide in this energetic new sci-fi thriller. When evolutionary zoologist Nick Cutter (Douglas Henshall) discovers prehistoric creatures alive and well in the present day, humanity faces a threat to its very existence. Unexplained anomalies are ripping holes in the fabric of time, allowing creatures from the very earliest stages of Earth's development to roam the modern world. Cutter and his team struggle to keep the looming disaster secret, while dealing with savage dinosaurs and other deadly foes. Cutter also has to deal with a deeply personal dilemma when he discovers that his wife, Helen, who disappeared eight years ago, is not dead as he believed, but has been traveling in time. She can tell him more about the riddle of the anomalies, but is it something she's willing to share?

Cutter, his research assistant Stephen Hart, zoologist Abby Maitland, and student palaeontologist Connor Temple, race to understand what's happening, while shadowy Government officials James Lester and Claudia Brown, insist they have to keep the danger secret from the public. As the past threatens to invade the present and destroy the future, Cutter's crew faces a life-and-death race against time.
© 2007