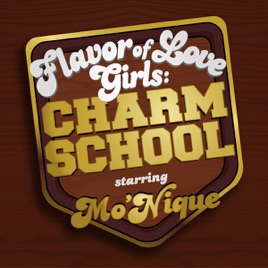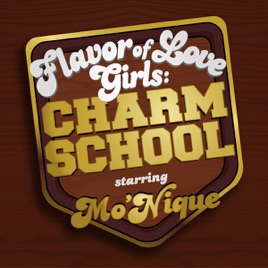 Flavor of Love Charm School starring Mo'Nique
Description
Thirteen of your favorite breakout stars from Flavor of Love Seasons 1 and 2 are back for some heated competition. These former Flavorettes will be rigorously trained in proper etiquette and manners before competing in challenges to determine their poise and grace under pressure. Leading these ladies down the path of self-improvement is the singularly unique Mo'Nique. As President of Charm School, Mo'Nique will tear down and then rebuild these ladies using her team of experts and her Ten Commandments of Charm School. At the end of the ten weeks, the last girl standing (with perfect posture) will be rewarded with $50K to put towards fulfilling her life's dream.

Hair may be pulled. Spit may fly. Fists may land. But one thing is for sure, when these ladies stab each other in the back — it will be with the proper utensil.

Check out Flavor Flav being roasted in the <OpenURL url="http://phobos.apple.com/WebObjects/MZStore.woa/wa/viewTVSeason?id=261618208">Comedy Central Roast of Flavor Flav: Uncensored</OpenURL>.
© 2007 Viacom