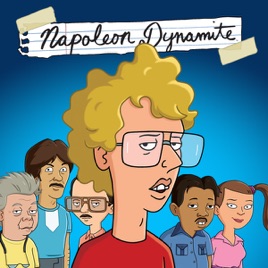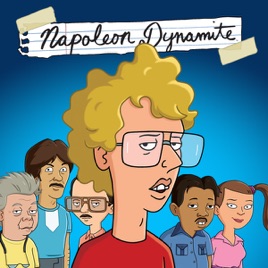 Napoleon Dynamite, Season 1
Description
Based on the hit film comes an animated series that follows the continuing adventures of America's most awesome awkward teenager and his quirky family and friends as they struggle to navigate small-town life in rural Idaho. The original cast from the film will voice their characters in the series.

Napoleon Dynamite (Jon Heder) is a 16-year-old boy convinced - for no apparent reason - that he is destined for greatness and blessed with unlimited "sweet abilities." He spends his days practicing ninja moves, drawing ligers, soul dancing and bragging about his "girlfriend in Oklahoma" whom nobody has ever seen. Napoleon's brother, Kip (Aaron Ruell), is an unemployed 32-year-old who lives at home and believes he would be an amazing catch for any girl who would respond to his online come-ons. The Dynamite brothers live with Grandma (Sandy Martin), a crusty woman who can often be found four-wheeling with her lady friends at the local sand dunes.
© 2012 Twentieth Century Fox Film Corporation. All rights reserved.