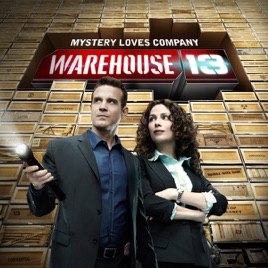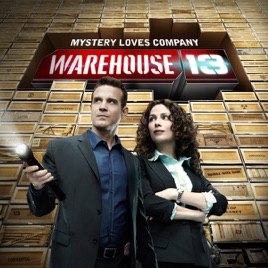 Description
Warehouse 13, Syfy's most successful series ever, returns for its second season picking up from season one's finale cliff-hanger episode. MacPherson (Roger Rees) did more to Warehouse 13 than just blow up Artie (Saul Rubinek). He may have unleashed something into the world that Pete (Eddie McClintock) and Myka (Joanne Kelly) don't even know how to deal with, much less stop . . .

Season two also features special crossover episodes when Warehouse 13's Allison Scagliotti visits the town of Eureka and Neil Grayston of Eureka visits Warehouse 13. Guest stars will include Lindsay Wagner (Bionic Woman), Tia Carrere (Wayne's World), Nolan Gerard Funk (Aliens in America), Jewel Staite and Sean Maher (both from Firefly) Philip Winchester (Crusoe) and Paula Garces (Defying Gravity), as well as WWE SmackDown Superstar Cody Rhodes.

© 2010 Universal Network Television LLC. All Rights Reserved.