Paladog Free
Theo FazeCat
App này chỉ có trên App Store dành cho các thiết bị iOS.
Miêu tả
The fate of the Critterland is at stake.
Repel the evil force with special powers to save the critterland and become a hero!
Introducing Paladog, the apex of all defense games ever released on the AppStore!

>> Scenario
In a far future,
the mother earth has lost vitality due to overwhelming greed and selfishness of human.
Not so long after, the gods eventually decide to annihilate the entire human race.
Instead, critters have given intelligence to have a chance to establish their own civilization.
They worshipped their creators and spent a millennium in peace.
Different from human race, the critters were innocent, pure and peace loving creatures.
Meanwhile the devils were struggling to find evil minds which once were full of and around when the earth was full of human.
The devils, after all, decide to declare war on the critterland.
Critters have long accustomed to peace.
They seemed incapable to battle against the human undeads summoned from the hell by the devils and the fate of the nation seemed grim.
At the very moment everyone was about to give up hope, one paladin arose from the dark to fight back for the peace of the critterland….

His name…. was… Paladog.

>> Features
-Move the hero around freely to combat or, support your units with your special powers to effectively defeat the enemy.
-Aura spells to increase your chance of win the battle!
-Evolving skills to upgrade hero abilities
-20 equippable magic items for hero unit
-9 friendly characters to be deployed on the battle field
-60 different enemy types with various skills
-Whopping 120 stages including wipe out missions, 3 mini games and boss stages
-Adorable cartoon-like characters and animation
-Switchable violence level

>> Mission types
-Wipe out: Destroy the enemy base
-Escort mission: Protect the carriage at all cost
-Destiny mission: Rub'em all out!
-Battlefield mission: Advance through the enemy force

>> Hints
-Within the aura range, your soldiers will be able to deploy special skills
-Right combination of different units and/or weapons could save you a trouble

>> Troubleshooting
Q: I'm unable to launch game.
A: If there are excessive apps running in the background, or the system has not been restarted for a long period of time, system memory could be insufficient to run the game.
Please close other apps running in the background or turn off and restart your device.
Tính năng mới ở Phiên bản 1.01
Minor bugs were fixed.
Chụp Màn Hình iPhone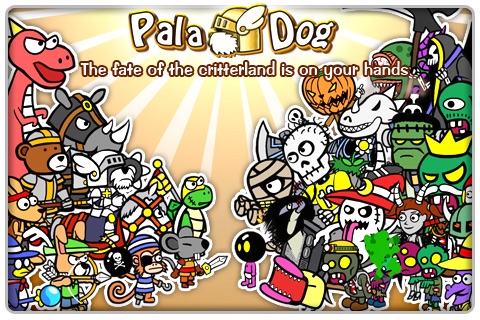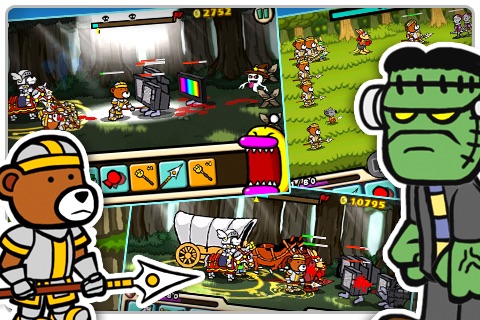 Nhận xét của Khách hàng
Paladog game
It's so cool
Xem trong iTunes
Miễn phí

Danh mục:

Trò chơi

Đã cập nhật:

28/01/2011

Phiên bản:

1.01

Kích cỡ:

15.3 MB

Ngôn Ngữ:

Tiếng Anh

Nhà phát triển:

FazeCat
Khả năng tương thích: Yêu cầu phiên bản iOS 3.0 trở lên. Tương thích với iPhone, iPad và iPod touch.
App iPhone Khác của FazeCat